Oh my gosh, you guys! I am so excited to tell you all about THiNK OUTSiDE BOXES today! I have been hearing about this outdoor homeschool subscription service for months and months from friends and readers.
If you've been following us for any length of time, you already know we are a family of nature nuts. We live in New England and we get outside every single day. We love to hike, spend time in the backyard, and explore the world around us.
Needless to say, an outdoor homeschool subscription service would be right up our alley!
I've been dying to try THiNK OUTSide BOXES but was holding out for Christmas because I think it would make an amazing gift. But then I was presented with the opportunity to check out two of the boxes and I jumped at the chance!
THiNK OUTSiDE BOXES: An Outdoor Homeschool Subscription
*Disclosure: I received this product at no cost and was compensated for my time to write a review. I was not required to write a positive review. As always, I only choose to review products and resources that I would use with my own family and those that I believe other families will love. I've had readers asking my nature-lovin' family to review this product for months!
THiNK OUTSiDE BOXES: An overview of this outdoor homeschool subscription
THiNK OUTSiDE BOXES is an award-winning monthly subscription service filled with outdoor gear and resources for ages 7 and up. Whether you are a family of nature lovers or whether you are looking to get outside more this year but don't know how to begin, this box is for you!
The THiNK OUTSiDE BOXES mission:
To instill a love of the outdoors in children and provide them with knowledge and skills to improve their confidence and appreciation of the natural world.
If this is something your family might be interested in, keep reading! I have a discount code for you!
THiNK OUTSiDE BOXES is a year-long program designed to encourage exploration and survival in the great outdoors. Each month, your family will receive a themed box. The monthly themes cover everything from building your backpack to first aid to fire safety to outdoor nutrition to building shelters and so much more!
THiNK OUTSiDE BOXES include the following components:
The 24+ page manual and activity guide

Lesson Plans

3-5 pieces of quality outdoor gear

Water-resistant resource cards
Hands-on activities and family challenges
National Park spotlights
Empathy component
January: Knots
February: Shelter
March: First Aid
April: Weather
May: Navigation
June: Nutrition
July: Nature (Get a sneak peek below!!)
August: Night
September: Water
October: Fire (Keep reading for a peek inside!!)
November: Wildlife
December: Repair
If you sign up for a year-long membership, your child will end up with gear for an entire year!
THiNK OUTSiDE BOXES: How this outdoor homeschool subscription works
After heading to the THiNK OUTSiDE BOXES site and selecting your pricing plan, your family will receive the Intro Box. The Intro Box from THiNK OUTSiDE BOXES includes everything your child will need to get started!
The intro box includes the following:
a backpack
emergency contact tag
paracord
carabiner
emergency whistle
and more!
The intro box will teach your child how to properly pack a hiking bag, including what to pack and hiking etiquette. The box also includes a skill test, family challenge, info on Morse code, instructions for making a paracord keychain, a global feature, an empathy section, and a National Park Spotlight. After the intro box, your family will receive the monthly-themed boxes noted above.
What did mama think of this outdoor homeschool subscription?
You guys, I loved this subscription! It's perfect for nature-loving homeschool families like ours, but it would also be an excellent resource for families who wish to get outside more. Whether you are new to nature study, or you're trying to break screen habits, or you need some inspiration to get outside during the winter months, this subscription will do the trick.
The manual included with each box is lengthy and in-depth! Each manual covers tons of information. You could easily make an entire Lazy Unit Study based on each month's box. Learning could go well beyond one month if kids are interested and engaged!
Also, if you have grandparents and aunts and uncles asking what to get the kids this holiday season, this would make an excellent gift. You could even make a little card letting the kids know you got a subscription and put it in their stocking!
So, what did the kids think of this outdoor homeschool subscription?
To say my kids were excited about THiNK OUTSiDE BOXES would be a gigantic understatement!
Sometimes, a mama just knows that her kids are going to love something and that was the case with THiNK OUTSiDE BOXES. As I mentioned earlier, I have heard wonderful things about this subscription and I've had my eyes on it for quite a while! I knew in my gut that my kids would adore this subscription and I was spot-on!
Our family received the Nature Box (July's box) and the Fire Box (October's box) from THiNK OUTSiDE BOXES. Below, I'm going to give you a quick sneak peek of each box and then I'm going to share a discount code and related nature/outdoor resources!
Peek inside the Nature Box from THiNK OUTSiDE BOXES
The Nature Box was filled with gear and resources for nature lovers. The gear included a bee and sting kit (which we got to use and it made the sting so much less traumatizing!), trail tweezers, a magnifying glass, a frisbee, and wildflower seeds.
The manual and activity guide included oodles of information including:
Information on ecosystems
Educational material and activities relating to trees and tree identification
Plants to watch out for and avoid
Making use of nature and natural materials
Nature craft ideas
Educational information on wildlife and classification of living things
The rotting log ecosystem
Information on pollinators
Endangered species focus
How to care for stings and bites
Tick safety and removal
Insect identification
A global feature on the Bavarian Forest in Germany
An empathy section about wildlife and our connection to nature
A National Park spotlight
and more!
Take a look inside the Fire Box from THiNK OUTSiDE BOXES
The Fire Box was my boys' favorite! They are both Scouts and they are a bit obsessed with survivalism. The Fire Box features gear, resources, and educational information on fire, fire building, fire starting, fire safety, and fire extinguishing.
The gear for the month included tinder, kindling, a fire striker, resource cards on fire building, a pocket bellow, and activity supplies.
The manual for the month included information on the following:
The fire triangle and sources of fuel
Uses of fire
Collection of material for fire-making
Key rules for fire building
Various methods for building a fire
How to use a fire starter
Campfire safety tips
How to safely extinguish a campfire
Fire safety for outdoors and in the home
A DIY fire starter
DIY fire extinguisher
Fire myths and "Fire" animals
A global feature on Uluru Australia
An empathy feature on wildfires
A National Park Spotlight
and more!
Discount for THiNK OUTSiDE BOXES
You can view the pricing plans for THiNK OUTSiDE BOXES here. Shipping in the US is always free and sibling discounts and bulk discounts are available.
Use coupon code HOME10 to get $10 off the first order. Coupon valid until the end of 2019.
Add your outdoor homeschool subscription to your gameschool routine!
Once you've explored your monthly box, take the learning to the next level with a nature-themed game: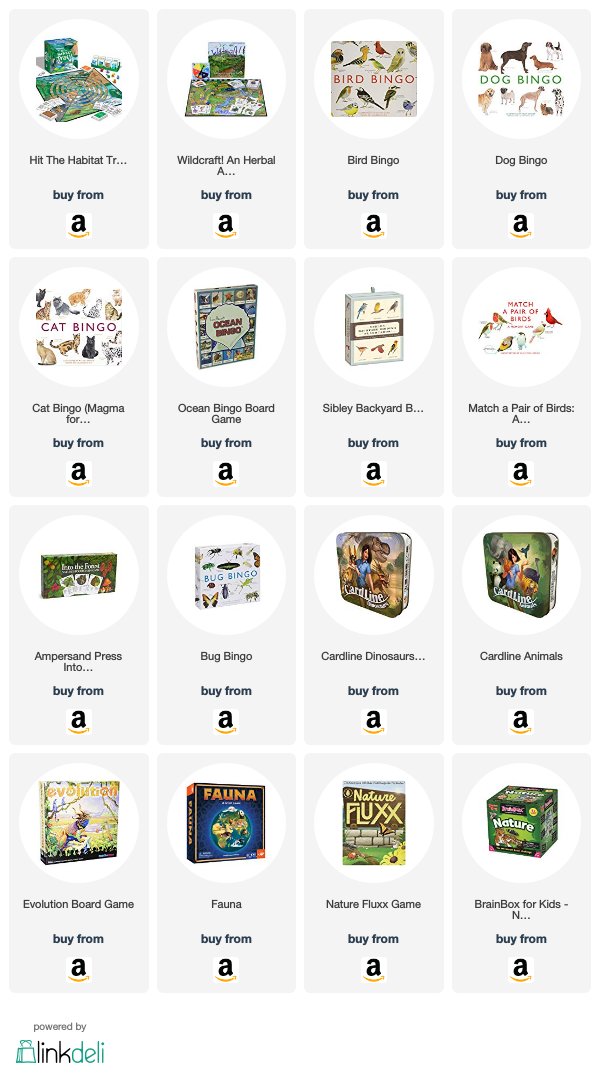 Love nature?
We do, too! Here are some related posts for you!
Follow THiNK OUTSiDE BOXES
You can find THiNK OUTSiDE BOXES on Facebook, Instagram, and Twitter.
Now, it's your turn! Tell me- Would your family love an outdoor homeschool subscription like this one? Share it here!