Let's chat homeschool science…
A few years ago, my oldest son went down a chemistry-related rabbit hole. It all started with The Elements by Theodore Gray (if you have a chemistry lover at home and you don't have this book, you need to grab it from your public library!).
And so, at 7-years-old, we studied chemistry.
I love that- with homeschooling- you don't have to wait. If you want, say, memorize the entire periodic table at 7-years-old, you can!
Homeschooling science can be so much fun… especially when you sprinkle your day with hands-on exploration, fantastic books, and educational games!
The Best Science Resources for Your Homeschool
Fantastic resources for homeschool science
When I was in high school, my chemistry teacher asked me to register for AP Chem the following year.
And I burst out laughing.
I couldn't help it. The idea of taking AP Chemistry seemed funny to me. After all, I was an English girl, a History girl, and a Psychology girl. But… Chemistry? I mean, I did well in it but I didn't see myself as a Chemistry girl.
I remember he said that I could think it over and get back to him. And I said that I would, although I already knew my answer.
I did sign up for several AP courses, but Chemistry was not one of them.
Fast forward to college and some of my favorite subjects were rooted in science, including Neuropsychology and Psychopharmacology. And, nowadays, I love to immerse myself in science-based books and articles. As a homeschooling mom, one of my favorite subjects to get lost in with my children is science.
So where is the disconnect? Why did I not see myself as a science girl back in high school?
Since embarking on this unexpected homeschool journey, I've thought a lot about my early science education and that of my children.
And I've come to this conclusion: When I was a kid, elementary science was boring.
Aside from a few hands-on projects (growing a bean, making a volcano, dissecting a worm), my science education centered around super boring, repetitive textbooks.
I'm so thankful that things have changed. Today, I am sharing some of our favorite resources for all things science and STEM.
Check out My Little Poppies Course Offerings:
A science resource for homeschoolers that our family LOVES
I want to take a moment to give a shout-out to a company that has brought us a lot of joy- and learning- over the past couple of years.

We have used Home Science Tools a bunch of times in the past:
If your family loves high-quality science resources as much as ours does, you'll love this site. It is a gold mine of seriously fun science rabbit holes!
Amazing homeschool science books
I am continually amazed by the growth I see in my children when I add high-quality picture books to our existing curriculum.
We love science books over here!
Here are some of our favorite homeschool science books: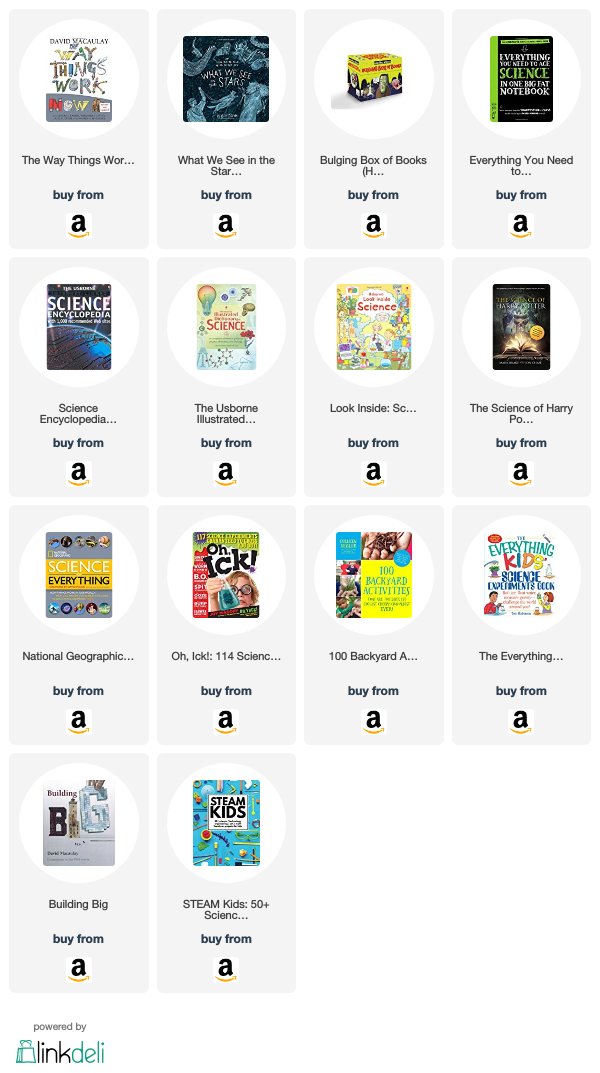 Gameschooling with awesome science games
There are oodles of fantastic science and stem games on the market today!
Here are some of our favorite science games:
Adding nature study to your homeschool science
We are a family of nature lovers. We'd much rather be outdoors than indoors. We hike almost daily and love when we make nature discoveries. We've seen moose, foxes, owls, porcupines, and so much more!
That said, I am terrible at planning nature study in our homeschool.
That's why I love No Sweat Nature Study! Cindy West is an incredible and energetic teacher and she does all of the work for you.
Want to know what's even better?
No Sweat Nature Study includes so much more than a simple nature study. Your children will work on art, writing, scientific observation, math, geography, and much more!
We love the live classes so much. They have become one of our favorite homeschool activities and we've all learned a ton!
No Sweat Nature Study membership includes the following:
Two live classes per week (with recordings available if you can't attend live)

Printable packets for each class

Access to the complete video library (it's an absolute treasure trove!)

Free access to the entire series of No Sweat Nature Study curriculum

25% off the Our Journey Westward shop

… and a value-packed newsletter!
To read more about No Sweat Nature Study, or to sign your family up for these amazing LIVE lessons, click here!
Don't forget about incredible science documentaries!
Over two years ago, I was introduced to a fantastic educational video streaming service called CuriosityStream. And it was love at first sight.
Our family still uses CuriosityStream all the time- it is the best $2.99 I spend each month.
For less than the cost of one of those fancy Starbucks beverages, our family has access to high-quality on-demand educational documentaries without commercial interruption.
You can read my review here:
But you don't have to take my word for it. CuriosityStream offers a FREE 7-day trial.
Our homeschool science curriculum choices
My oldest two participate in a homeschool nature class and everyone dabbles in:
Our homeschool curriculum choices, by year
I get a lot of questions about our curriculum choices. You can read more here:
Super-simple STEM fun for the whole family…
Super-simple homeschool science fun for the entire family…
Gifts for the science lover in your life
Additional homeschool science resources
Now, it's your turn. Tell me: What is your favorite resource for homeschool science right now? Share here.