It's time to chat about homeschool nature study…
We are a family of nature lovers!
We live in New England and we get outside almost every single day. If you are on Instagram, you can follow our daily adventures via our stories.
The Best Nature Study Resources for Your Homeschool
Nature study does not have to be intimidating! Today, I am sharing super-simple and super-fun ideas to add to your homeschool routine.
Download our free Nature Study Resource Guide!
Check out My Little Poppies Course Offerings:
Our current favorite resource for homeschool nature study
As I mentioned, we are a family of nature lovers. We'd much rather be outdoors than indoors. We hike almost daily and love when we make nature discoveries. We've seen moose, foxes, owls, porcupines, and so much more!
That said, I am terrible at planning nature study in our homeschool.
It's why I LOVE all of the help from Homeschool Nature Study!

Encouraging outdoor hour challenges provide the motivation we need to make nature study a part of our homeschool.
Want to know what's even better?
Your children will work on art, writing, scientific observation, math, geography, and much more! Many of the topics covered in this program also link to supporting materials and resources.
This has become one of our favorite homeschool activities and we've all learned a ton!
And, they offer a FREE outdoor challenge ebook to help you get started! Find all the details here.
Another excellent homeschool nature study curriculum that we have used for many years…
I know I gush about it all the time, but Exploring Nature with Children: A Complete, Year-Long Curriculum is my absolute favorite homeschool nature study resource.
I love it because it is affordable and easy-to-use, whether you are outdoors daily or just getting started.
This is how we use Exploring Nature with Children in our homeschool:
Speaking of curriculum, I get a lot of questions about our curriculum choices …
I get a lot of questions about our curriculum choices. You can read more here:
Nature Explorer Backpacks are a super-simple way to encourage homeschool nature study
Here are some ideas for what to put in your pack: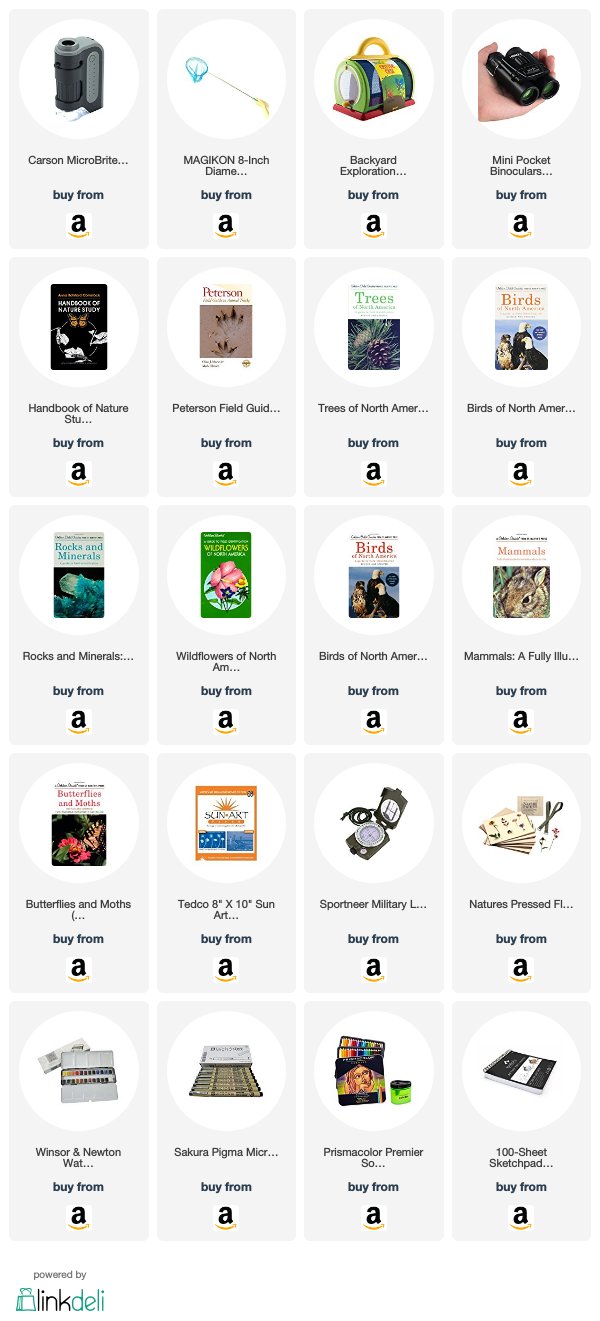 Amazing homeschool nature study books
I am continually amazed by the growth I see in my children when I add high-quality picture books to our existing curriculum… and we love nature books!
Here are a few of our favorite books for homeschool nature study:
Here are some fantastic homeschool nature study books: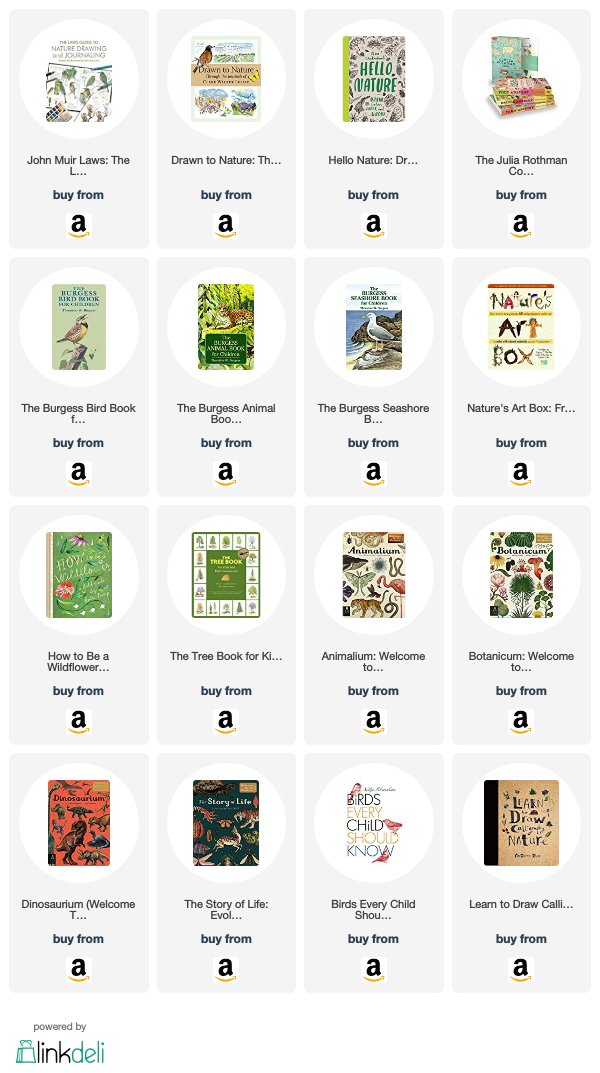 And here are some nature study books for grown-ups: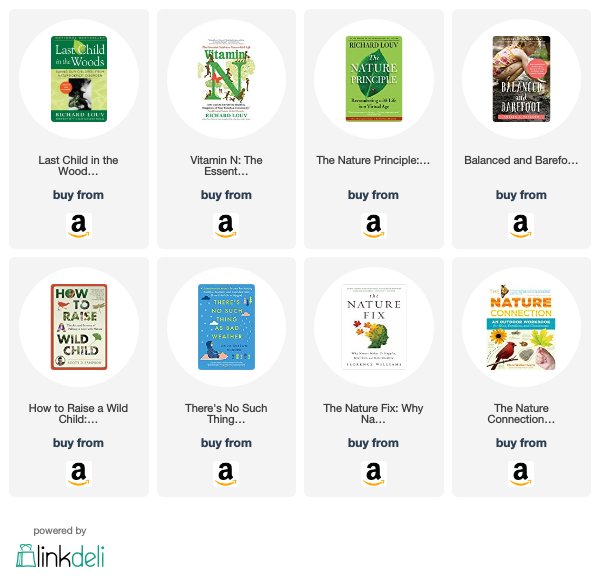 Gameschooling with awesome nature games
It wouldn't be a Cait article without some incredible games!
These games would be perfect for homeschool nature study: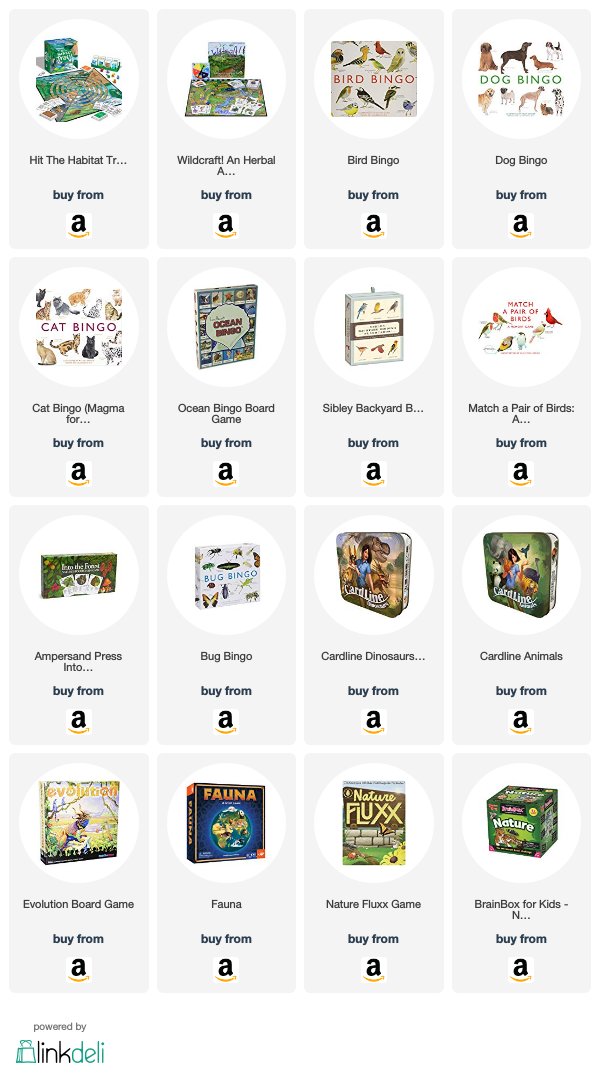 Don't forget to add incredible documentaries!
CuriosityStream is the best $2.99 I spend each month.
Our family has access to high-quality on-demand educational documentaries without commercial interruption…for less than the cost of one of those fancy Starbucks beverages!
You can read more here:
But you don't have to take my word for it. CuriosityStream offers a FREE 7-day trial.
Super-simple homeschool nature study ideas
Gifts for the nature lover in your life
Additional homeschool nature study resources
Now, it's your turn. Tell me: What are your favorite homeschool nature study resources right now? Share here.