It's time to chat about homeschool geography…
Do you remember when you were a kid and you would take the classroom globe and spin it, put your finger on it, close your eyes, and see where it would land?
That is a fantastic, and free, way to play geography with your children.
Today, I'd like to share some of our family's favorite geography resources. When you are finished reading, please leave a comment with your family's favorite resource!
The Best Geography Resources for Your Homeschool
Let's face it: raising globally-minded children can be a challenge. Very few of us are able to travel the world with our children in tow, immersing ourselves in various cultures. I wish I could give my children the world in this way, but it is just not possible right now.
Travel the globe through fantastic picture books
Every now and then a book comes along and it's exactly what your family was looking for. It is the book you had hoped someone would write. You devour it, highlighter in hand, and then you make space for it on your reference shelf because you know you'll be referring to it often in the coming months and years.
Well, a few years ago I stumbled upon It's called Give Your Child the World: Raising Globally Minded Kids One Book at a Time and it was love at first sight.
I am so thankful to have this book in my homeschool library. I refer to it all the time.
To say that the book has changed our homeschool would be an understatement. Since devouring it, I've been on a quest not only to read every book that Jamie recommended but also to find other fantastic resources for raising globally-minded children.
Check out My Little Poppies Course Offerings:
Amazing homeschool geography books
Truthfully, all you need is Jamie's book because it is jam-packed with incredible resources.
But, if you are looking for more resources, here are a few of our family's favorite resources for homeschool geography:
Learn about the world through stories
As a mom and educator, I know that stories are important. This is why I seek out high-quality read alouds for my children. These read alouds are the spine of our homeschool. I love that all three of my children can participate in a read aloud and grow from it, regardless of reading level.
And while books are important, so too are oral stories. Storytelling has been around for as long as we have. It is our original form of communication and the earliest form of teaching!
Around the World Stories is a monthly subscription service that delivers original, high-quality stories to your inbox. Each week, you receive one 25-35 minute story dedicated to the fun adventures of a child from a specific country, with a new country featured every 4 weeks. All stories include extension activities and parent resources.
Read more about the Around the World Stories and how we use them in our homeschool:
The most DELICIOUS way to learn geography
This is such a fun one, you guys! We recently added Universal Yums to our homeschool geography resources and it's been a delicious ride!
Super-simple homeschool geography projects
Make geography an incredibly beautiful, hands-on experience with Pin-It Maps!
Don't forget about incredible documentaries!
Over two years ago, I was introduced to a fantastic educational video streaming service called CuriosityStream. And it was love at first sight.
Our family still uses CuriosityStream all the time- it is the best $2.99 I spend each month.
For less than the cost of one of those fancy Starbucks beverages, our family has access to high-quality on-demand educational documentaries without commercial interruption.
You can read my review here:
But you don't have to take my word for it. CuriosityStream offers a FREE 7-day trial.
Gameschooling with awesome geography games
It wouldn't be a Cait post if I didn't include oodles of games! Read about our favorites here:
Here are some of our family's favorite geography games: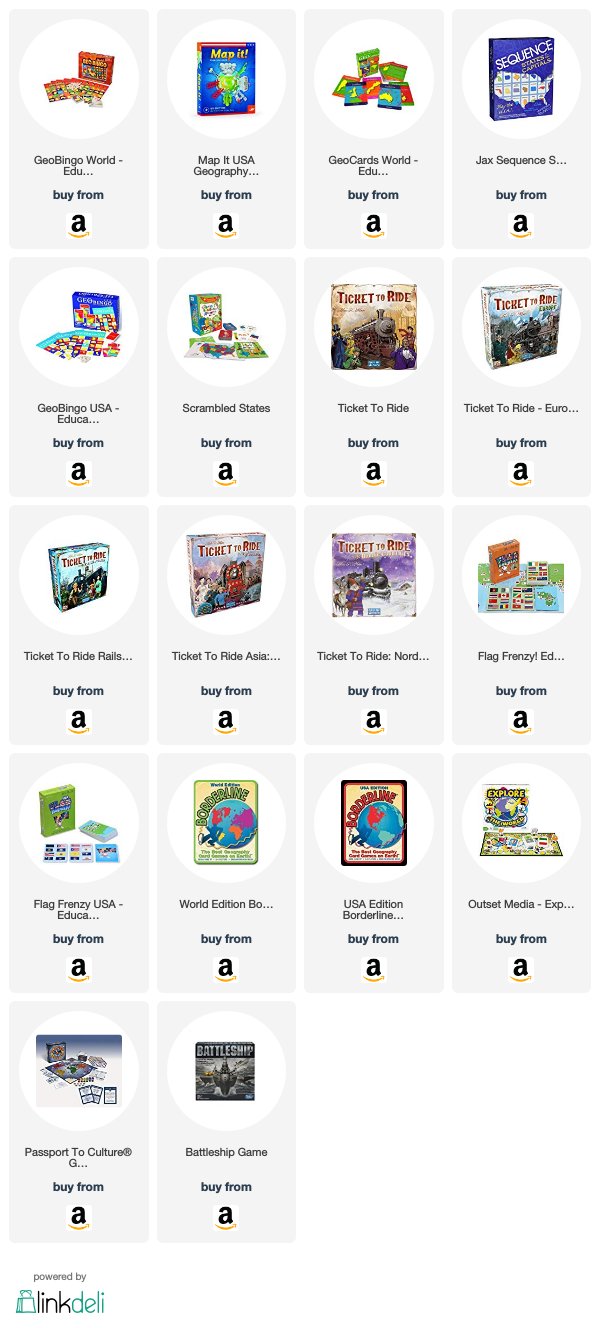 Our homeschool geography curriculum choices
This year, everyone enjoys:
Our homeschool curriculum choices, by year
I get a lot of questions about our curriculum choices. You can read more here:
Gifts for the geography lover in your life
Additional geography resources for your homeschool
If you are looking for literature-rich curriculum, you'll love these posts:
Now, it's your turn. Tell me: What are your favorite homeschool geography resources right now? Share here.