Today, I'd like to share how to homeschool geography the delicious way! Have you heard of Universal Yums? This monthly subscription service has taken our homeschool geography to a new, delicious level.
Universal Yums is my children's favorite subscription service. In fact, they think Universal Yums has been the best addition to our homeschool this year! Today, I'd like to share why… plus, I have a few tips and tricks for how to take the learning to the next level!
How to Homeschool Geography the Delicious Way with Universal Yums!
Make homeschool geography delicious with Universal Yums
Universal Yums is a monthly subscription box that delivers snacks from around the globe. Each month, we receive a Universal Yums box from a new country. Every box is filled with a large variety of snacks from that country. Every Universal Yums boxes contain a 12+ page educational booklet filled with facts, games, culture, trivia, and more!
Subscriptions are monthly or you can sign up for a 3-, 6-, or 12-month gift subscription. You can cancel at any time… but you aren't going to want to! You can choose to pay monthly or annually.
Universal Yums offers different sized box subscriptions. Universal Yums offers 6+, 12+, and 20+ snack boxes. The boxes are specific to each country but they have all included both sweet and savory treats. These snacks are near to impossible to find in the United States… and we have checked!
All ingredients are listed on the pamphlet contained in that month's box. Unfortunately, substitutions to accommodate allergies are unavailable at this time. Universal Yums does not encourage those with food allergies to purchase a subscription.
Universal Yums makes geography learning irresistible
My kids love this box, you guys. When it arrives on our doorstep, they literally jump for joy, I kid you not.
Universal Yums encourages families to vote on their favorite snacks each month. We love to do this, and also to vote for the weirdest and the yuckiest. You can check out past boxes and voting results here.
Love music? So do we! And we love that Universal Yums includes tunes to go with each month's box! You can check them out here!
How we use Universal Yums in our homeschool geography routine
Universal Yums is something we space out throughout the month and something we do together. Because of this, Universal Yums has quickly become a treasured family dinner tradition.
Here are our Universal Yums ground rules, which I borrowed from a dear friend:
We only do Universal Yums on nights when we are all together
We take turns picking treats from the box, so every person gets a turn. This creates excitement and helps to space the treats out throughout the month.
We always read the booklets provided and have resources nearby to extend the learning (more on that in a minute).
How we make our Universal Yums even more educational
I am a huge believer in sprinkling educational resources to extend learning. Universal Yums is educational in and of itself, and I want it to remain fun and not Educational with a capital E. That said, by sprinkling some of my favorite geography resources, the kids can't help but have fun and learn more!
Our favorite resource to pair with Universal Yums is this scratch-off world and flag map. This is another idea I borrowed from my brilliant friend and fellow Universal Yums addict. The kids take turns with this one, too. Each month, one child gets to find and scratch off the country while another child gets to scratch off the flag.
This scratch-off map is fun and hands-on. My kids love it! W use other fantastic and irresistible geography resources too!
Here are a few additional much-loved geography resources that I sprinkle around: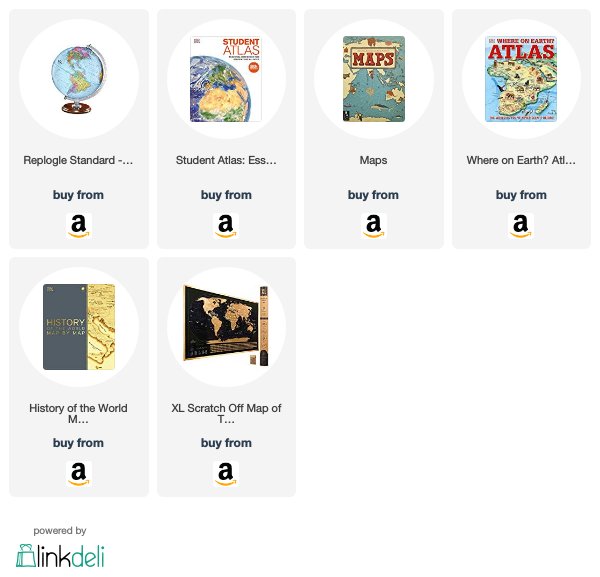 Pair your Universal Yums box with gameschooling and take geography to the next level
Universal Yums would be the perfect addition to your next family game night! Better yet, play a geography game together. Here are some of our favorites:

We've already established that Universal Yums is a delicious way to explore the world, but if you are struggling to play games successfully with your kiddos, here are some tips for making your gameschooling delicious:
More homeschool geography resources for you
Now, it's your turn. Tell us: What is your favorite homeschool subscription right now? How do you make your homeschool geography delicious? Share here!