I am so excited about this one, you guys! If you've been following us for any length of time, you already know that our family has loved Beautiful Feet Books for years. I have had my eyes on History of the Horse for…ever, but it hasn't fit in our plans until this year.
My kids are over-the-moon excited to dive into Black Beauty, Black Stallion, and alllll the Marguerite Henry books:
Side note: Last year, we devoured Misty of Chincoteague (on Audible) and the kids have been chomping at the bit (HA!) to read more Marguerite Henry!
Plus, this curriculum pack covers so much more. Keep reading, homeschool friends! This promises to be a most delicious literature-based homeschool rabbit hole!
History of the Horse: A Fun Homeschool Rabbit Hole!
*Disclosure: I received History of the Horse at no cost. As always, all thoughts and opinions are my own. I only share products and resources that I would use with my own family and those that I believe other families will enjoy. As you will see in this post, I am a huge fan of Beautiful Feet Books.
Why Beautiful Feet Books?
I have been a fan of Beautiful Feet Books for many years, as you can see from our past curriculum choices. Here are a few reasons why I love Beautiful Feet Books for our homeschool:
I am a huge proponent of literature-based learning. My children enjoy our read-alouds (as do I) and we have amazing conversations during our read-aloud time.
Literature-based learning works well for multiple ages. All three of my kiddos can enjoy, understand, and discuss the material regardless of reading level.
Beautiful Feet Books has worked well for my gifted and twice-exceptional children. We add additional resources (keep reading to see some examples) and my gifted kiddos are thriving and learning a ton!
I prefer secular materials and Beautiful Feet Books is not secular, but I have loved their titles so much that I haven't had an issue with skipping over passages as needed. These are books that you've been drooling over for years and ones that you are excited to add to your library.
For the uninitiated, Beautiful Feet Books is an award-winning company that offers homeschool families literature-rich curriculum that is both inspiring and easy to use.
Beautiful Feet Books features some of the best literature available, with countless award-winning titles.
The lessons utilize a Charlotte Mason approach and therefore includes:
reading
reasoning
relating
recording
The activities contained in the study guides include drawing, writing, vocabulary, maps, notebooking, timelines, research, and more.
Embrace Literature-Based Learning with Beautiful Feet Books
Beautiful Feet Books fuels a love of history and the world through incredible books and family read-alouds.
I have found the literature guides to be easy to use, but also flexible. These studies can be used with multiple students or a single student. Many studies can be used for an entire school year or adjusted to be used for one semester.
These studies are designed to stand-alone, but you can also use them as stepping stones. I cannot tell you how many rabbit holes we have jumped down thanks to Beautiful Feet Books!
The best part? These are titles that you will want to keep on your family bookshelf for years to come. They are that good.
Beautiful Feet Books Recommended Sequence for Grades 1-12
Beautiful Feet Books History of the Horse Pack
We live in a horse town and my kids are enamored with horses. I cannot wait to dive into this homeschool rabbit hole with them!
The Beautiful Feet History of the Horse Pack starts in the 1700s with the Godolphin Arabian and continues through the early 1900s featuring Walter Farley's Black Stallion, Anna Sewell's Black Beauty, and the award-winning books of Marguerite Henry. This course of study teaches horse anatomy, breed identification, basic sketching of horses, and charting bloodlines.
What is included in this History of the Horse pack?
1 study guide
11 books
1 card game
1 composition notebook
I have a feeling that this curriculum pack is going to be a huge hit with my kiddos. They love nature, they love science, they love history, and they love delicious books. I have a suspicion we'll be galloping down a few rabbit trails with this one. Yes, I think we'll have some Lazy Unit Studies in our future thanks to Beautiful Feet Books!
One of our favorite ways to learn is via "Lazy Unit Studies"
Lazy Unit Studies work well for children because parents can follow rabbit rails and embrace delight-driven learning while crossing off all of those homeschool "must-dos" that weigh on their mind. Lazy Unit Studies allow for child-led learning. Homeschool parents layer on the learning, in the form of audiovisuals, books, games, field trips, projects, etc., until everyone is ready to move on to the next topic.
Lazy Unit Studies have all the advantages of traditional unit studies without the overwhelm. With a Lazy Unit Study, you can focus on a child's current area of passion without the hours and hours of planning and prep. The result? More joy for everyone involved!
Lazy Unit Studies are super-simple. You start with the easiest thing and then layer on the learning until your children are ready to move on to the next area of interest. Best part? You can learn alongside your children and create memories together!
When you embrace rabbit holes and surrender to delight-driven learning together, you are teaching your children how to be lifelong, joyful learners.
And, because your children are interested in the topic, they are more likely to retain the information and experiences from these Lazy Unit Studies.
Would you like to learn more about how to create a Lazy Unit Study in your homeschool?
I've got you covered! Please check out these resources:
Books to Supplement History of the Horse
If you'd like to expand upon this course of study, here are a few of our favorites: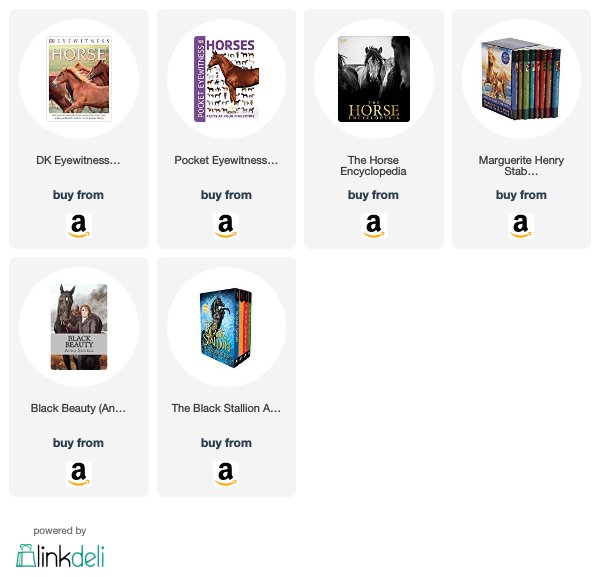 Gameschool Supplements for History of the Horse
I love that Beautiful Feet Books often includes games in their study packs. This pack was no exception, as a card game was included. If you'd like to add more horse-themed gameschooling to your homeschool day, check out these resources: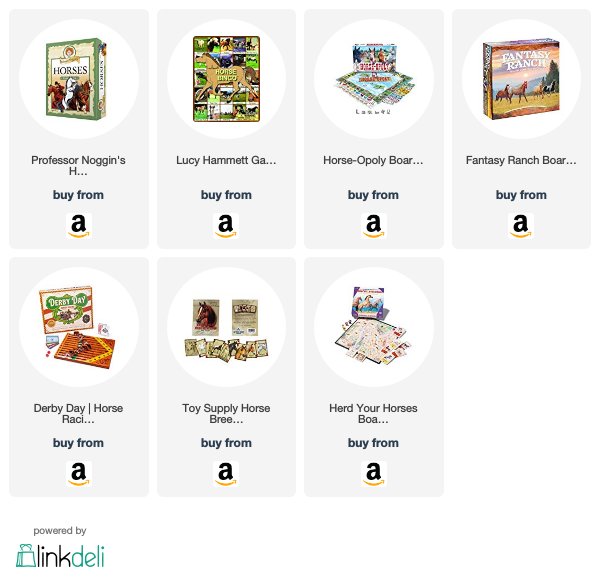 Are you looking for more nature and history resources?
I've got you covered! Check out these posts:
Now, it's your turn. Tell me: What are your favorite resources for learning about the history of the horse? Share here!