We are over-the-moon excited about this year's science curriculum, you guys! I can't wait to tell you all about BookShark's Health and Human Anatomy.
But first, a little backstory for you all…
I love when all three of my kiddos are interested in the same topic. It doesn't happen often, but when it does it can be magical! Right now, my children are all fascinated with biology and human anatomy. And lucky for us, Body Worlds is at Boston's Museum of Science this year. We've already been once and plan to go again at least one other time this fall! Add to that our curriculum choice and I just know we're going to have an absolute blast!
Health and Human Anatomy in Your Homeschool
*Disclosure: I received BookShark's Health and Human Anatomy set at no cost. As always, all thoughts and opinions are my own. I only share products and resources that I would use with my own family and those that I believe other families will enjoy.
Why BookShark?
I have been a fan of BookShark for quite some time, as you can see from our past curriculum choices. I have used BookShark for history and science for several years with much success.
Here are a few reasons why I love BookShark for our homeschool:
I am a huge proponent of literature-based learning. My children enjoy our read-alouds (as do I) and we have amazing conversations during our read-aloud time.
Literature-based learning works well for multiple ages. All three of my kiddos can enjoy, understand, and discuss the material regardless of reading level.
BookShark has worked well for my gifted and twice-exceptional children. We add additional resources (keep reading to see some examples) and my gifted kiddos are thriving and learning a ton!
BookShark is a secular option for homeschool parents.
BookShark Science 5 Curriculum: Health and Human Anatomy
I am thrilled to be using BookShark Science 5: Health and Human Anatomy in our homeschool this year. This curriculum covers the wonders of the human body, including anatomy, health and nutrition, diseases, and a unit on gender differences and reproduction.
The Blood & Guts book is hilarious and it also includes hands-on experiments to teach about the body.
This Health and Human Anatomy curriculum also includes a brief, three-week unit on survival skills!
This was a huge selling point for my survival-obsessed trio, especially my oldest. He's been obsessed with all things survival for at least two years!
What is included in this Health and Human Anatomy set?
The Care and Keeping of You: The Body Book for Younger Girls
The Boy's Body Book: Everything You Need to Know for Growing Up You
Food and Nutrition for Every Kid
Improve Your Survival Skills
Blood and Guts: A Working Guide to Your Own Insides
Usborne Internet-Linked Complete Book of the Human Body
BookShark Science 5 Instructor's Guide
Understanding Your Brain
Introduction to Genes and DNA
We also have the following optional supplement:
Lyrical Life Science, Volume Three: The Human Body
We are all so excited about this science curriculum! As someone who has used BookShark many times in the past, I just know that this is going to be a huge hit for my trio. I foresee many rabbit holes and Lazy Unit Studies in our future, thanks to this set!
View samples of this Health and Human Anatomy set from BookShark here:
One of our favorite ways to learn is via "Lazy Unit Studies"
Lazy Unit Studies work well for children because parents can follow rabbit rails and embrace delight-driven learning while crossing off all of those homeschool "must-dos" that weigh on their mind. Lazy Unit Studies allow for child-led learning. Homeschool parents layer on the learning, in the form of audiovisuals, books, games, field trips, projects, etc., until everyone is ready to move on to the next topic.
Lazy Unit Studies have all the advantages of traditional unit studies without the overwhelm. With a Lazy Unit Study, you can focus on a child's current area of passion without the hours and hours of planning and prep. The result? More joy for everyone involved!
Lazy Unit Studies are super-simple. You start with the easiest thing and then layer on the learning until your children are ready to move on to the next area of interest. Best part? You can learn alongside your children and create memories together!
When you embrace rabbit holes and surrender to delight-driven learning together, you are teaching your children how to be lifelong, joyful learners.
And, because your children are interested in the topic, they are more likely to retain the information and experiences from these Lazy Unit Studies.
Here is an example of a super-simple Health and Human Anatomy Lazy Unit Study, a perfect complement to BookShark's Health and Human Anatomy!:
Would you like to learn more about how to create a Lazy Unit Study in your homeschool?
I've got you covered! Please check out these resources:
Favorite Books for Health and Human Anatomy
If you want to take this rabbit hole further, here are a few of our favorite books: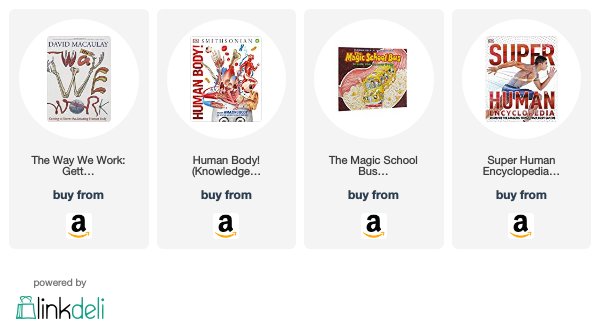 Gameschooling Health and Human Anatomy
Don't forget about play! Here are some of our favorite resources for gameschooling health and human anatomy: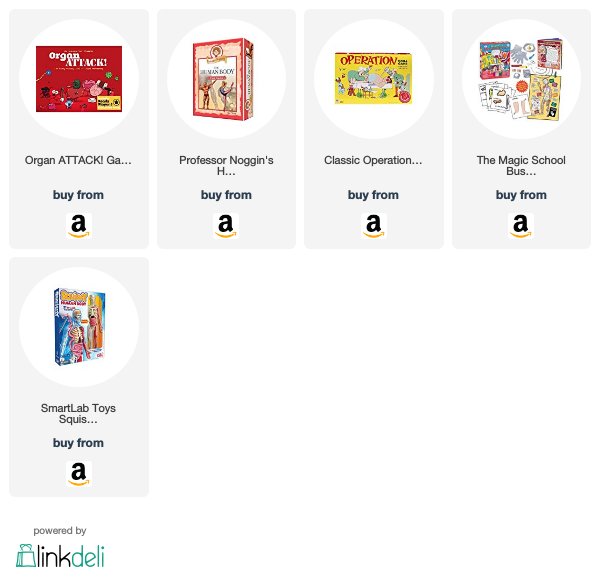 Are you looking for additional science resources for your homeschool?
I've got you covered!
Now, it's your turn. Tell me: What are your favorite resources for homeschooling Health and Human Anatomy