Today, I'd like to chat about Harry Potter Gameschooling. Yes, that's right! You can add more magic to your homeschool day with incredible (and educational!) board games that appeal to your little Potterheads. So, if you have a Harry Potter fan at home, you'll want to check out these gameschool resources!
But first, the backstory…
My kids are obsessed with the Harry Potter series. Completely, totally, head-over-heels in love with all things Potter.
They have read the books over and over.
The covers have been loved clean off of many of our Harry Potter books.
The movies are favorites over here. We have read every Harry Potter and related-to Harry Potter book we could get our hands on. We have taken several Outschool Harry Potter courses.
The oldest wizard has had multiple Harry Potter-themed birthday parties.
So, you can imagine their surprise when we told them we were leaving for Harry Potter World that very day.
I'll save that story for another post, but let me just say this: It was MAGICAL.
We did it all… and some! We made memories that we talk about on an almost daily basis!
Those little wizards lived their best lives the entire time we were down in Florida!
The entire trip, from the airport to the hotel, to Harry Potter World, to the beach, to various tourist-y attractions, to the flight back home- it was all magical!
And that's not to say it was perfect. Nope. We had bumps in the road for sure, but it was perfectly imperfect.
You might notice from the photos in this post that something The Sunshine State was missing something the entire time we were there. (The only sunny photo from all of the photos above was taken in New Hampshire!)
It was okay, though. Truly. The Floridians in our condo complex were bemused, but these New Hampshire kids were utterly delighted to swim in the surf. To our New Hampshire blood, it was summertime!
So, how do you keep the magic going all year long? How do you maintain that love and excitement once you return home?
Games (and more books!) can help!
Today, I am sharing resources for Harry Potter Gameschooling!
Check out My Little Poppies Course Offerings:
Harry Potter Gameschooling: Awesome Board Games for Potterheads!
Gameschooling: The Best Board Games for Kids Who Love Harry Potter
Here are some resources for gameschooling with your little wizards:

Gameschooling: Your Wizard Will Delight in these Games, too
And, while not technically Harry Potter games, these are great resources, too!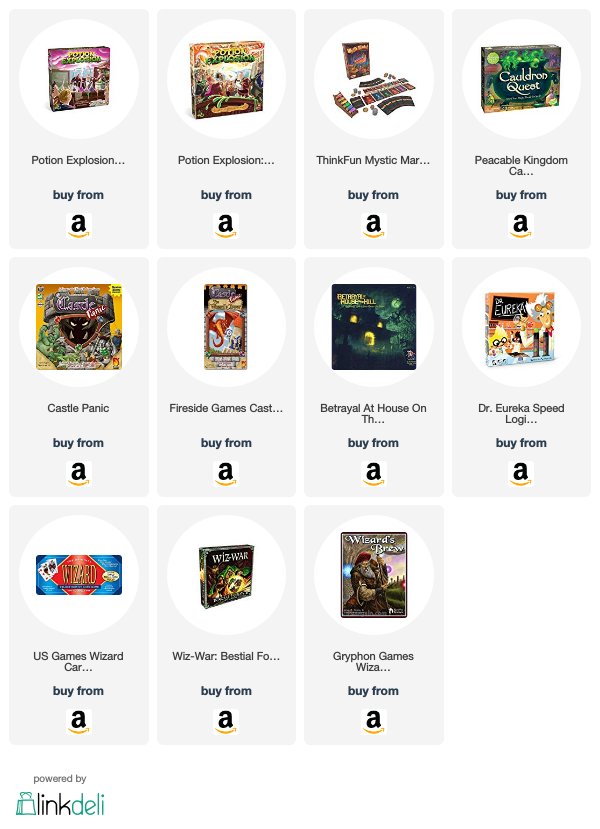 Your little wizards may go through game seasons, during which they only ever want to play one game. That is okay! Rest assured- they are learning!
Last winter, we were all about Castle Panic. My little wizards loved it! So much so that we invested in the Wizard Tower expansion (because: wizards).
Castle Panic is an incredibly fun, amazingly imaginative cooperative game for kids who love castles and magic and monsters and suspense.
We love it so much that, last winter, we played it every single day for months!
We still adore Castle Panic, but we no longer need to play it every single day. The season has changed, and now we are all about a different game…
Nowadays, my children are head-over-heels for a game called Potion Explosion:
Potion Explosion is so much fun! (Can you tell this mama is equally obsessed?) We started playing it because it was the perfect Halloween game, but I have a feeling we'll continue on for quite some time!
Potion Explosion is gorgeous, but it's also fun and educational.
Potion Explosion uses math, logic, and planning skills. If your little wizards love potions, you should check this one out! (Shh! Don't tell them, but they may find the newly-released expansion set under the Christmas tree this year!)
Gameschooling Harry Potter: Extension Activities
If you are still at a loss for ideas, here are some additional educational resources for Potterheads:

Check out this Harry Potter Deep Dive Episode from The Homeschool Sisters Podcast!
The sisters are chatting deep dives – how do we know how much to "push," and when to let kids just explore interests? Plus, they share all their favorite Harry Potter resources.
We're not saying that Cait and Kara nerd out for a half-hour, but one of them does actually say that's exactly what they do.
Listen in as they suggest books, games, activities and more for your favorite little Potter People!
Listen to the Harry Potter episode here:
Simply click the image below to listen in, or click here to read the show notes!
Love Harry Potter? Looking for educational Harry Potter activities for your homeschool?
Check out these resources:
Are you looking for a gift for your favorite gameschooler?
Check out some of our favorites here:
Do you love games and gameschooling?
Be sure to check out these related posts:
Now, it's your turn. Tell me: What is your favorite game for Harry Potter Gameschooling? Share here!