Today, I am sharing gameschool basics and tips for getting started with gameschooling.
I promise you don't need an overflowing game closet to play more games in your homeschool! You need only a few gameschooling basics and a desire to play with your kiddos. Play and gameschooling can revolutionize your homeschool!
Gameschool Basics: How to Get Started with Gameschooling

I hope these gameschool basics will help you add more play to your homeschool day. I truly, wholeheartedly, believe that homeschooling can be almost all fun and games. A playful outlook can revolutionize a homeschool atmosphere!
Educational board games are amazing learning tools. If you want to learn how to teach with games in your homeschool, here are my tips for those just starting out.
Play matters and gameschooling is an easy way to add more play to your homeschool routine
We all know that play is good for our children and for child development, but did you know that play is good for all of us? It's true! I've created an entire landing page with TED Talks, videos, articles, sites, and other "play matters" resources. You can check it out here:
Grab our free "Gameschool Basics: A Resource List" here:
Gameschool basics for your game closet
It can be expensive to build a game collection, but you need not wait until your game closet is full to enjoy games with your children.
You need only a couple of basics, like a deck of cards, and a desire to play.
Here are some of our family's gameschool basics. Note: You do not need all of them, just a couple to get off and running.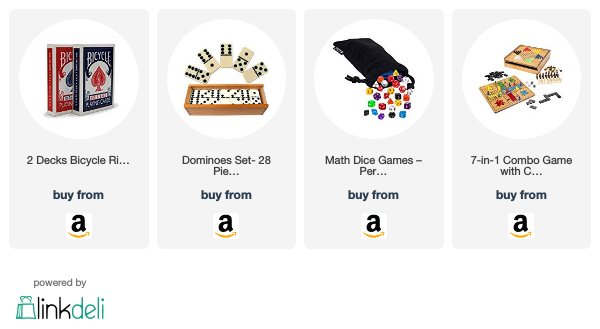 Gameschool basics for your bookshelf
Sometimes it can be helpful to borrow an inspiring gameschool-y book from the library. These are some of our family's favorites: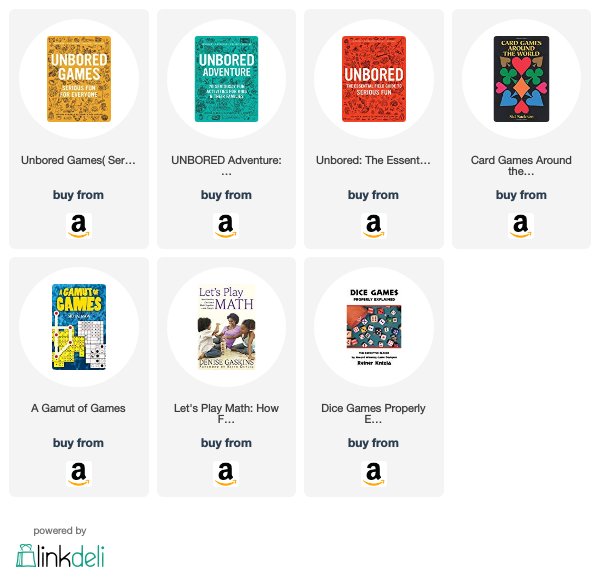 How to get more mileage out of your gameschool basics
If you head to the Bicycle website or use the Bicycle app, you can find oodles of rules for every card game under the sun. That should keep you busy for months and you need not spend a dime!
Every year, Board Game Geek hosts a board game challenge. It's called the 10 x 10 Challenge. This year's challenge was just released and you can read about it and join in the fun here. The goal is to play ten games ten times in 2020.
Think about that for a second. Ten games (and you can use a deck of cards) ten times. That's 100 games with your family! Can you imagine what an impact that would have on your homeschool atmosphere?!?
Is 100 too overwhelming for you? I have two other options for you here:
Here is a warning about one of the dangers of gameschooling: over-buying
I've seen it happen time and time again, and you can read more here:
Here are some tips for building a game closet on a budget:
Easy ways to document your gameschooling
Helpful gameschool resources
Educational games available for download
The following sites offer free educational game printables:
Take your gameschooling to the next level with Lazy Unit Studies:
If you've been following our site for any length of time, you already know about Lazy Unit Studies. The beauty of Lazy Unit Studies is that they allow for you to embrace rabbit holes and surrender to delight-driven learning while helping your children grow into joyful, lifelong learners.
Lazy Unit Studies capitalize upon your child's current area of interest, layering on opportunities for exploration and discovery until your child is ready to move on to her next learning adventure. By allowing your child to pursue her current passion, you are teaching her to be a joyful, curious, lifelong learner.
To read more about Lazy Unit Studies and how to make them work in your homeschool, here are some resources:
Now, it's your turn. Tell me: What are your top gameschool basics? Share here!