Today I am sharing the best educational art and music stocking stuffers for homeschool and gameschool families!
Is your favorite listed below? If not, leave a comment below!
The Best Educational Stocking Stuffers: Art and Music
I absolutely love to share our family's favorite homeschool and gameschool resources. We adore all things art-related, and so today I am excited to share these favorites with you!
This post is part of a series: 100 Educational Stocking Stuffers…
Please click the image below to read the other posts in the series:
Art and Music Educational Stocking Stuffers:
Here are some of our family's absolute go-to favorites when it comes to art and music gifts (to see the complete list, click here):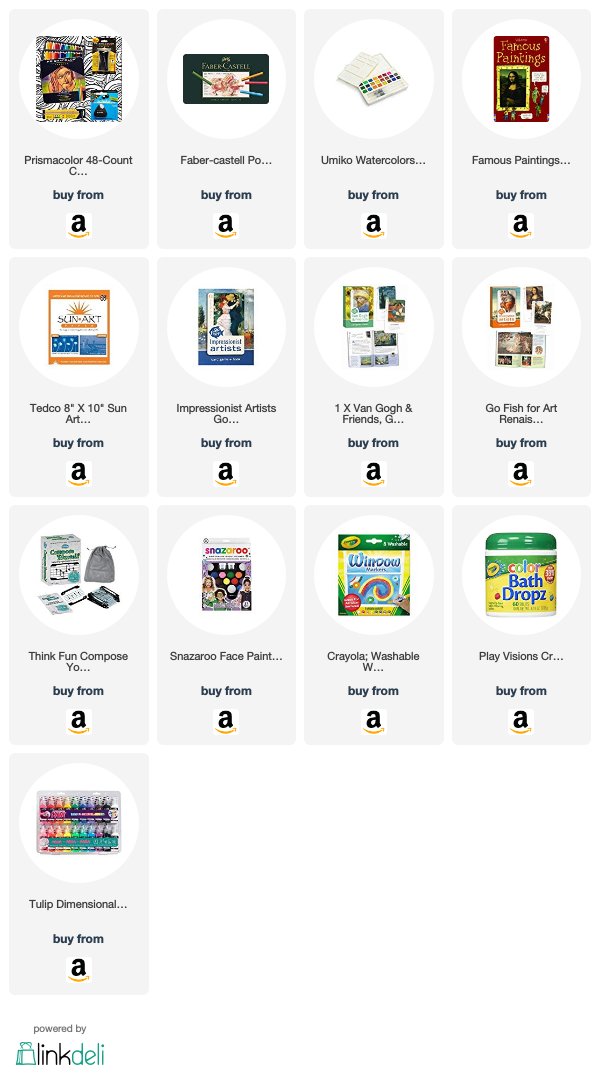 Would you like to see all of our favorite art and music gifts? Click here!
Are you looking for additional resources for homeschooling art and music?
Be sure to check out these articles:
Are you looking for additional gift ideas?
Check out some of our favorites here:
Are you curious about our homeschool curriculum?
Gameschoolers use games as part of their homeschool curriculum. In fact, some gameschoolers abandon curriculum entirely!
You can read all about how this gameschool family uses games and homeschool curriculum here:
Now, it's your turn. Tell me: Do you have a favorite educational stocking stuffer? What is your favorite art and music gift to give? Share here!