Today I am sharing 100 educational stocking stuffers for homeschool and gameschool families! (Psst! Would you like this resource in a downloadable PDF? Click here!)
Hello, homeschool and gameschool moms and dads! Are you looking for the best educational stocking stuffers for your holiday season? Would you love to sneak in some learning? Are you a play-based learning fanatic? Well, you've come to the right place.
I don't know about you guys, but I cannot stand those plastic stocking stuffers that take up space in my house and end up broken or lost in a matter of weeks.
As a school psychologist, book lover, and board game enthusiast, I am forever on the lookout for the best play-based educational resources and materials.
Psst! Did you know you can save money while you shop online by using Rakuten? Rakuten is a free extension for your browser and it automatically applies available promo codes and you get cash back at many of your favorite locations!
Now, let's move on and chat about 100 educational stocking stuffers!
100+ Educational Stocking Stuffers Your Kids Will Love!
How to select the best stocking stuffers for your family:
Here is a post I wrote a few years ago with tips and tricks for selecting educational gifts for your children:
And before we dive in, here's the BEST stocking stuffer of all time:
Before we get to the goodies for your stockings, I'd like to share a holiday-related resource: HOLIDAY Gameschooling!
The holidays are on the near horizon and I have created the perfect post to get you through those super-excited days when it is hard to learn in the traditional sense because the kids are over-the-moon excited for Halloween, or Thanksgiving, or Christmas.
Check out the Holiday Gameschooling Resource Page here:
Looking for a super-simple DIY stocking stuffer?
You won't want to miss our super-simple, super-fun Grinchy Dough! Grab your recipe here:
Check out My Little Poppies Course Offerings:
Now, back to our regularly scheduled programming…
100 Educational Stocking Stuffers Your Kids Will Love
Below please find over 100 educational stocking stuffers for homeschooling and gameschooling. If I've missed your family's favorite, please leave me a comment and I will be sure to add it in!
Homeschool Subscriptions:
Holiday Books:
Art and Music Stocking Stuffers:
Geography Stocking Stuffers:
We have two new geography favorites of late. The first is this dry-erase map of the United States. I don't know about you guys, but I remember facts when I actually write them down. That's why I love this dry-erase map of the USA. Kids can't resist a dry-erase marker… and they learn those states and capitals waaaaay faster when they write them down!
Another favorite is this scratch-off map of the world:
This year, we added Universal Yums to our geography study and family routine. The kids are having an absolute blast traveling the world via their tastebuds! A friend suggested adding this scratch-off world map to our Universal Yums evening routine and it has taken our learning to the next level.
History Stocking Stuffers:
Language Arts, Reading, and Literacy Stocking Stuffers:
See the photo below? What do you notice?
Yes, there is some age-appropriate potty humor. Yes, there are some spelling and grammatical errors.

But do you know what *I* see? I see a kid who hates writing and is smiling and giving the thumbs-up! This little fella loves Apples to Apples Freestyle and, as his homeschool mama, I love that he's working on writing in a fun, low-stress way!
Math, Reasoning, and Logic Stocking Stuffers:
Nature Stocking Stuffers:
Science & STEM Stocking Stuffers:
100 Educational Stocking Stuffers: Card Games:
Card games are always a big hit over here! They are so versatile, so fun, often highly educational… and they fit in a stocking!

100 Educational Stocking Stuffers: Trivia Games: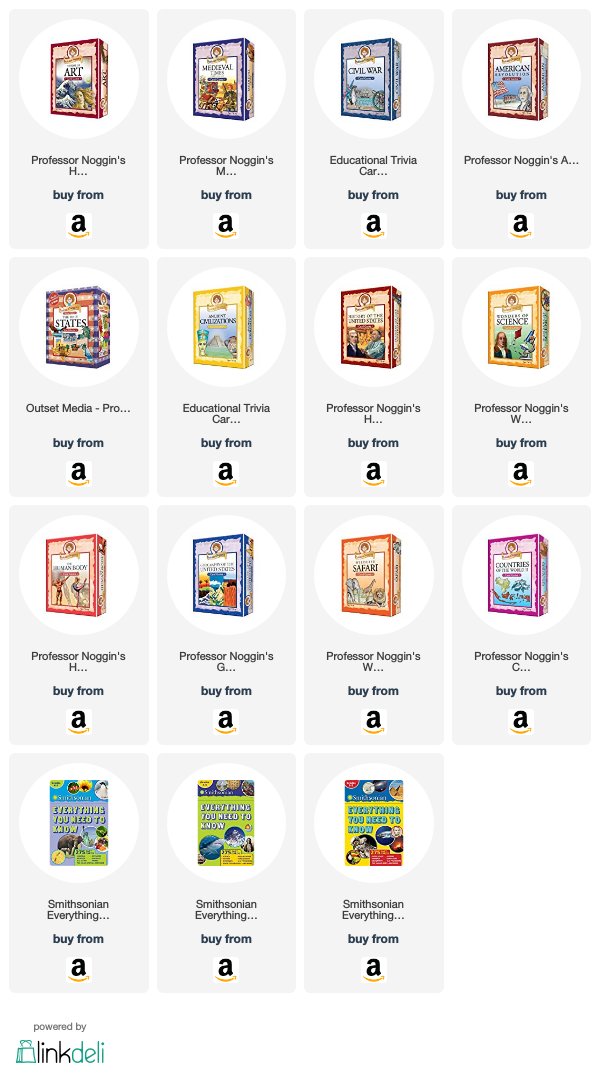 Conversation Starters are perfect for our 100 Educational Stocking Stuffers guide: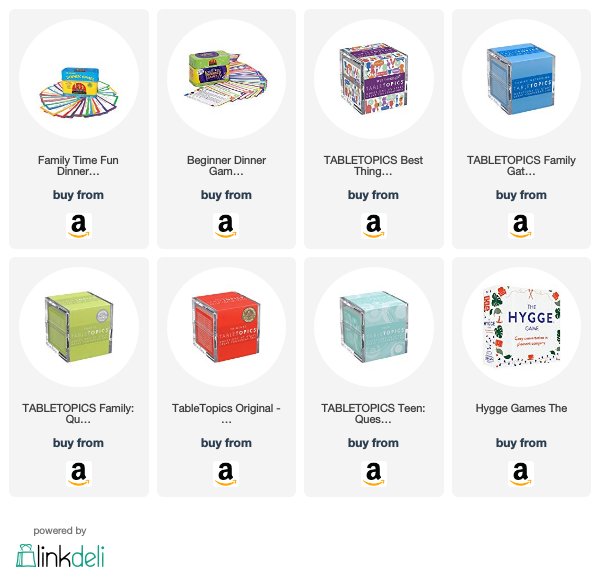 100 Educational Stocking Stuffers -Travel Games: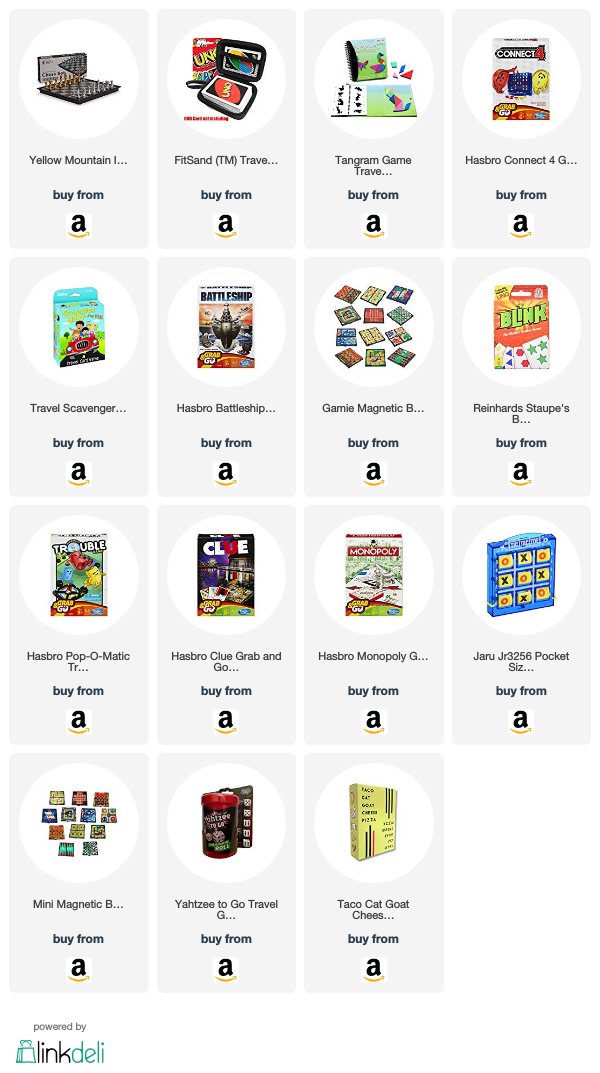 Hope you've enjoyed our 100 Educational Stocking Stuffers post!
Did I miss your favorite? Leave a comment below! Do you want this resource in a downloadable PDF? Click here!
Are you looking for additional gift ideas?
Check out this post:
Are you curious about our homeschool curriculum?
Gameschoolers use games as part of their homeschool curriculum. In fact, some gameschoolers abandon curriculum entirely!
You can read all about how this gameschool family uses games and homeschool curriculum here:
How about an educational "stocking stuffer" for mom?
Now, it's your turn. Tell me: What is your favorite stocking stuffer? Share here!