Today, I am sharing how to create a super-simple color wheel activity.
We have had a string of dreary, gray days. Even when we get outside, we just feel meh.
This tends to happen in New England around this time of year. The days are short and gray, and it gets dark way too early!
We've been trying to add more color to our days and so we've been dabbling in online art and lots of colorful play.
Well, a recent art history study led to a color wheel rabbit hole! (Our review of this art history resource will be coming out very soon, so please stay tuned!)
I love to follow my children's leads and create what I call lazy unit studies. These lazy unit studies take very little effort on my part and are perfect for those tricky homeschool seasons… including gray wintery days! All you need is a little creativity, lots of play, and a trip to the library!
Today, I'd like to share how to create a super simple, super fun color wheel activity.
How to Create a Super Simple Color Wheel Activity
*Disclosure: We received a Spielgaben set at no cost in exchange for a review. We are honored to work with Spielgaben. This post is part of a monthly series featuring how we use Spielgaben in our homeschool. All thoughts and opinions are my own. You can read my review of Spielgaben here.
Super Simple Color Wheel Activity with Spielgaben
When I create a Lazy Unit Study, I follow my kiddos' leads and also sprinkle in favorite resources. Usually, I use high-quality educational materials, like Spielgaben, and then extension activities based on the topic.
(You can read more about Lazy Unit Studies in this free guide!)
This Lazy Unit Study was inspired by an online course. We were learning about Kandinsky and color theory, and this spurred an interest in the color wheel and what different colors look like when paired together.
I knew that Spielgaben would be the perfect hands-on activity for creating color wheels!
This color wheel activity was both fun and super simple! This is all I did:
Draw two circles on different colored pieces of paper (I forgot to take a photo of this step, but it looked like a big donut.)
Grab a few Spielgaben drawers and place them on our kitchen island
Put on some music (current obsession: The Greatest Showman Reimagined)
Invite kids to create color wheels!
That's is! And the kids had a blast!
My 10-year-old's Spielgaben color wheel:
This fella chose blue paper to use as his backdrop.
My 9-year-old's Spielgaben color wheel:
My daughter selected bright green paper to use as her backdrop. She wanted to make circles on circles, inspired by this Kandinsky piece.
My 7-year-old's Spielgaben color wheel:
The littlest guy chose orange as his backdrop, and he made his color wheel into a building of sorts!
He said he wanted his color wheel to be a three-dimensional one, and I think he did a great job!
Next, we added some of our favorite colorful reads and more art, but first, I thought I'd share some information about Spielgaben.
Before I get to the rest of the color wheel resources, let me share some of the Spielgaben's benefits
There are countless benefits to using these high-quality, open-ended materials:
Children learn through play. It is often said that play is the science of childhood and Spielgaben offers a wealth of play opportunities.
Open-ended, loose-part resources allow for creativity and imagination. The sky is the limit!
Children will learn math and science concepts through exploration of solids of various shapes and sizes. Kids will be able to sort, compare, order, and pattern a variety of objects.
Spielgaben provides countless opportunities to problem solve. This allows children to grow in confidence and to build those important logic and reasoning skills.
Children develop language skills when they immerse themselves in play. They learn to express themselves and problem-solve.
This set is designed to complement your child's developmental level. The more you play with this set, the more you realize its limitless possibilities. This is a resource that will grow with your family.
If you have had your eyes on Spielgaben, be sure to keep reading. There is a special offer for My Little Poppies readers at the end of this article!
Add more joy to your day…
---
---
Fun color-themed books for children
Now, on to the books! A few of these are nonfiction, but mostly they are just colorful, fun books for kids. Here are a few of our family's favorite color-related reads: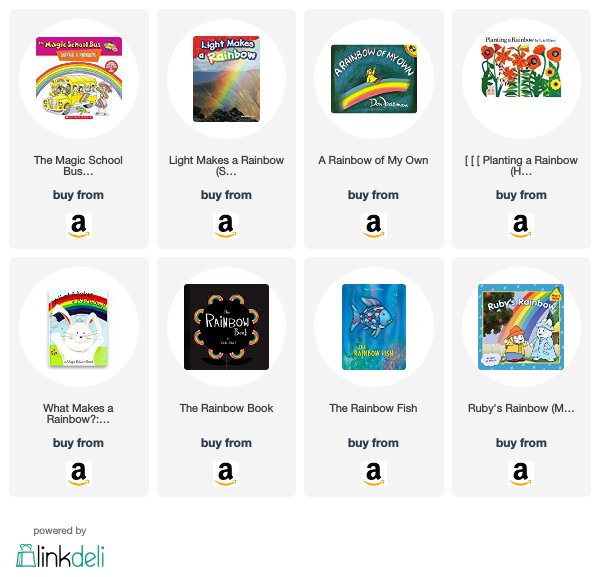 Bring the colors of the color wheel to life with online art!
If you've followed our site for any length of time, you've heard me gush about these resources before… and with good reason! I am sharing these resources in alphabetical order because we adore them all!
1. Art History Kids
Art History Kids is a fantastic homeschool resource for parents who would like to explore art history projects but don't know where to begin. This site provides easy art history project ideas and fun ways to explore art with your children, even if you have zero artistic ability or background!
The Studio at Art History Kids is a membership site with oodles of easy to use, engaging, and educational art history resources at your fingertips!
2. Masterpiece Society Studio
I'm not at all surprised, but my kiddos are *loving* this membership site.
My oldest was sick as a dog on Valentine's Day. Everyone was grouchy (self-included) and feeling a little crummy that our day didn't go as planned.
Thankfully, we had access to amazing art lessons and they saved the day.
3. The You Are An Artist Clubhouse Annual Membership
We *love* Nana and her Chalk Pastel tutorials. Now, Nana has created an entire clubhouse for artists!
The Clubhouse annual membership includes:
Instant access to oodles of video art tutorials 
A new art course added monthly
A new art lesson each week
… and Chalk Pastels at the Movies
You can read more or sign-up here.
Favorite Art Resources for Your Color Wheel Activity
Here are some of our family's absolute favorite art resources:
Here's a special Spielgaben offer for My Little Poppies readers…
For a limited time, Spielgaben is offering a special 10% discount to My Little Poppies readers. In order to receive the discount, send an email to info@spielgaben.com and mention My Little Poppies. Spielgaben will also offer a LayBy Payment Plan if you do not need the product right away. You can pay three monthly payment installments and orders will be shipped as soon as the final payment is made.
Learn more about Spielgaben
The following articles will show you how we use Spielgaben in our homeschool:
You can follow Spielgaben on Facebook, Instagram, Pinterest, and Twitter.
Now, it's your turn. Tell me: Do your kids love art? Do they love to explore with colors and the color wheel? Share here!