Today, I am sharing a few of our family's favorite coding games. These board games would be a perfect way to introduce children to programming in your homeschool. They are perfect additions to your gameschooling routine!
Gameschooling: The Best Coding Games for Your Homeschool
ThinkFun has a number of incredible coding games for homeschool families. Today, I am sharing our family's absolute favorites. When you have finished reading, please leave a comment with your family's favorite coding games!
Check out My Little Poppies Course Offerings:
My little guy's latest obsession: Hacker!
Hacker is a new-to-us ThinkFun one-player logic game. In this game, you must protect the world from cybercriminals. You get to pretend you are a coder, hacker, and security engineer as you advance through 40 challenges of increasing difficulty. Each challenge features three phases of play.
Your coding-lovin' gameschooler will enjoy this one for sure! (Even Norbert the bearded dragon wanted a turn!)
A coding game for the littlest gameschoolers: Robot Turtles!
Do you want to teach your children coding while making super-goofy turtle sound effects? You can play this game immediately, right out of the box. Kids will love it. Later, as they get used to it, you can add more playing elements, as the game offers levels from beginner to advanced.
Our family loved ThinkFun's Robot Turtles and I was a little sad when we finally outgrew it and passed it on to a friend. My kids used to love acting goofy and make silly Turtle sound-effects.
Check out ThinkFun's new Potato Pirates, a silly coding game for kids…
I couldn't write a post on coding games without including our new favorite, Potato Pirates!
Potato Pirates is a new game from ThinkFun. In this multi-player game, the goal is to be the first player to save the Potato Pirate. In order to do so, you'll need to carefully program attacks on the enemy crew!
My children absolutely loved this game! I did, too! I couldn't get over the little potato sack and stuffed potatoes! (Our dog, Calla, had her eyes on those little spuds, too!)
Do you want to know the best part? Potato Pirates teaches children programming skills… without the screen!
How to play Potato Pirates:
My kids loved this hilarious how-to video from ThinkFun:
Code Master is a fantastic one-player coding game
Code Master is a one-player logic and reasoning game for players ages 8 and up. This single-player coding game involves some of the fantasy elements that are popular in video games like Minecraft, but without the screen!
Code Master takes minutes to learn but far longer to master as the game includes 60 puzzles of increasing challenge!
The goal of the game is to navigate your avatar in such a way that you harvest all of the power crystals. By doing so, you will advance to the next challenge level.
The first level is fairly simple and easy for young children to grasp, but over time and as they participate in additional challenges, they become acquainted with more advanced computer programming including loops and conditional statements.
Clue Master is another great single-player coding game
Clue Master is recommended for ages 8 and up.
In this game, players will use deductive reasoning to help Tippy the dog return to his dog house. To win, players must put Tippy's chew bones, tennis balls, and food bowls in the correct order to unlock the secret door and send Tippy home.
Coding games: Check out ThinkFun's CODE Programming Game Series
These games would be a wonderful addition to your child's Hour of Code. Thinkfun's CODE Programming Series is a fun, hands-on, screen-free way to teach children the basic concept of coding.ThinkFun's CODE Programming Game Series: On the Brink
The first in ThinkFun's CODE Programming Series, On the Brink is screen-free fun for ages 8 and up.
In this game, your robot must navigate a dangerous path from start to finish without falling off the brink. The only problem is, the control panel starts out completely empty! It's up to you to provide your robot with the correct instructions.
The goal of the game is to place the 6 movement cards onto the tri-colored game board – or control panel– in such a way that the robot can move from start to finish without falling off the brink.
ThinkFun's new CODE Programming Game Series: Rover Control
The second in ThinkFun's CODE Programming Series, Rover Control features two rovers programmed to explore Mars along courses mapped out on the 40 challenge cards.
But there's a problem! A giant dust storm on Mars destroyed most of the colored segments that the rovers were intended to follow.
The goal of the game is to color the white segments on the terrain maps to create the original pats the rovers were programmed to follow.

ThinkFun's CODE Programming Game Series: Robot Repair
Robot Repair is the third game in the CODE Programming Series. In this game, you are at a robot repair shop. Each robot's power cell has been removed from its circuit board and your object is to reprogram each robot.
For each repair, you must decipher clues and use the information obtained to figure out the correct placement of power cells in order to reactivate the robots.
T goal is to place power cells onto circuit board nodes to create power sources that will turn on specific wire. When your power cells activate the robot (read: when the combination of wires makes a clue panel true), the player wins the round.
Coding games for your homeschool: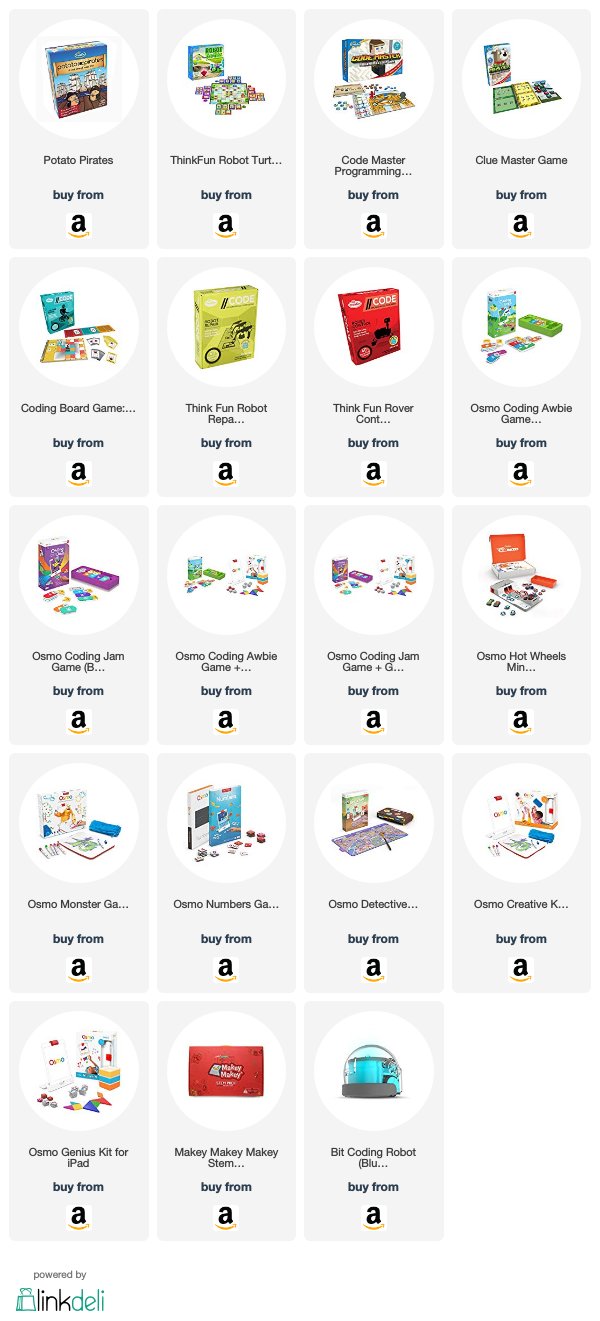 Coding books: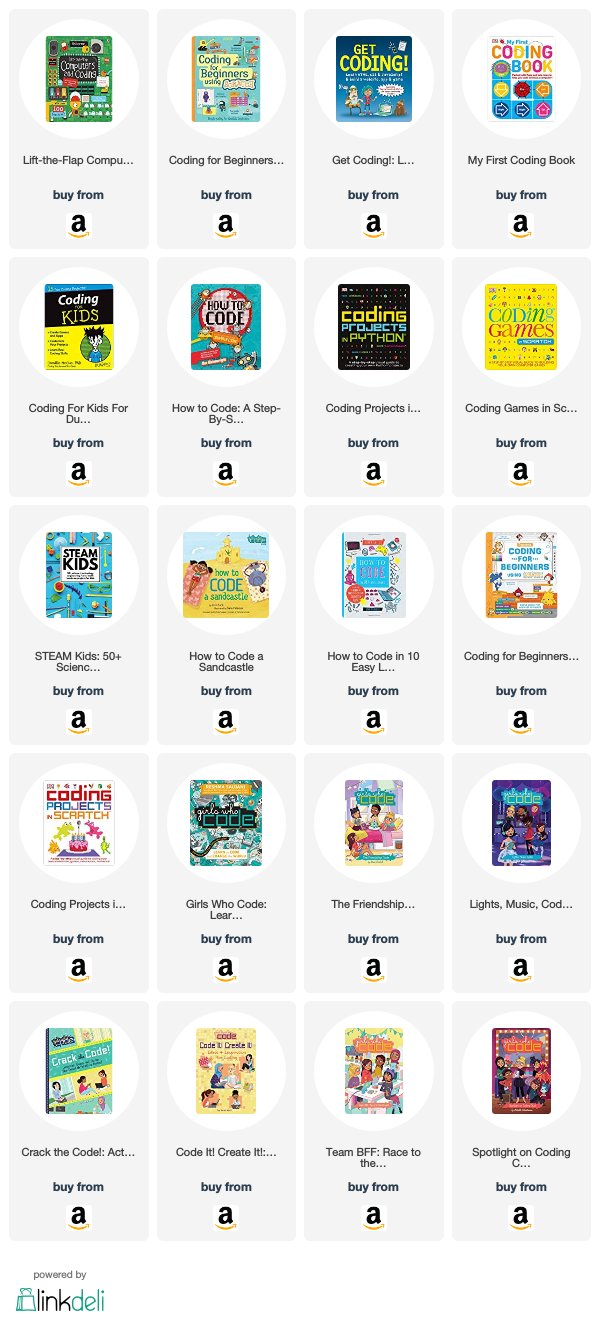 Don't miss our holiday gameschooling series!
Let's face it- When our children are super-excited for a certain holiday, not a ton of learning is happening, at least not in the traditional sense.
Our new Holiday Gameschooling series will help you through those holiday hiccups:
Are you looking for a gift for your favorite gameschooler?
Check out some of our favorites here:
Do you love games and gameschooling?
Be sure to check out these related posts:
Now, it's your turn. Tell me: What are your family's favorite coding games right now? Share here!