I gush about Brave Writer all the time over on Instagram. Recently, some of my Instagram followers have asked about how our family uses Brave Writer, and about the Brave Writer Lifestyle in general.
I've written a bunch of Brave Writer posts in the past, but I haven't published anything lately. I thought it might be fun to try to post monthly Brave Writer updates.
I love Brave Writer all year long, but I am especially excited about Brave Writer this month, as we are participating in several new-to-us activities including:
Arrow Book Club
A grammar workshop
Olympics-related fun
Read on to see what we are up to and, when you are finished reading, please share how you are using Brave Writer in your homeschool!
Our Brave Writer Lifestyle Plans | February 2018
2018 Brave Writer Calendar
I am so excited about the Brave Writer 2018 Calendar.
Yes, I am a month behind. These things happen, my friends.
(Between winter illnesses and our new puppy, January 2018 was a complete blur!)
I love that the calendar features monthly themes that go along with the Brave Writer Lifestyle. I just love having a focus!
February is Television and Movie Month at Brave Writer
February is all about how to use family movie night in your homeschool. Movies are a wonderful way to spark those big, juicy conversations that we Brave Writers treasure!
Truly, almost any movie or documentary can be educational if you approach it that way. Children have amazing thoughts and questions as they watch television. Try to be mindful of this and press pause when you need to. You can have some incredible big, juicy conversations!
Last month, in preparation for our new puppy, we watched The Secret Life of Dogs on CuriosityStream (side note: CuriosityStream is the best $2.99 I spend each month- click here to read why).
We had the best dog-related conversations. Those conversations honest-to-goodness helped us as we embarked on this puppyschooling journey!
Do you need some help getting started?
Brave Writer's Arrow Guide | January 2018
We just wrapped up an exciting month with Finn Family Moomintroll by Tove Jansson. I had heard good things about the Moomin series, but somehow I had never read one!
I'm so glad we participated in last month's Arrow because my kids absolutely adored the Moomins. If you have children who love fantasy, adventure, and humor, you must check out this series!
If you are interested in learning more about the Arrow Guide for this book, you can read more here.
I love Brave Writer's Arrow Guides because it covers all the planning and "heavy-lifting" and leaves you with all the fun. 
Wondering if this would be a good fit for your family?
Check out these free samples:
Brave Writer's Arrow Guide | February 2018
This month, as part of Black History month, our family is reading Elijah of Buxton by Christopher Paul Curtis. This book won both the Newbery Medal Winner and the Coretta Scott King Award.
It is fantastic! 
(Talk about a hook! That first chapter with the hoop snake had us rolling in laughter and hilariously terrified!)
Best part? Brave Writer has an Arrow Guide for this title, too! You can check it out here.
Brave Writer's Arrow Book Club
My oldest is taking part in his first-ever Brave Writer Book Club this month. This month's instructor is Johannah Bogart, Julie's 28-year-old world-traveling daughter.
He's excited to chat with students from across the country and dive deep into this book, which we are all already head-over-heels for!
You can read more about The Arrow here.
Groovy Grammar with Brave Writer
My kids are delighted to participate in Brave Writer's Groovy Grammar workshop for families!
I signed up for this because it sounded like such an incredibly fun way to learn about grammar.
The workshop website indicates that the workshop will include the following activities:
Compiling personalized word lists
Running through the house assigning these words to items of their choice
Defining the relationships between meaning and words in their own words
Creating word sculptures
Authoring a personalized dictionary of made-up words
Analyzing "Jabberwocky" to identify parts of speech when applied to nonsense words
Writing their own poems which employ their personal lexicon of newly created terms
Add Olympic Fun to Your Brave Writer Lifestyle with this FREE guide!
I am over-the-moon excited to watch the 2018 Winter Olympics with my children. I remember how exciting the Olympics were when I was a kiddo, and I fully intend on making memories to last a lifetime this year.
So, when I heard that Brave Writer had created a free guide for Olympics Fun, I printed it immediately.
What a treasure-trove, you guys! This guide has fourteen pages of awesome ideas. We can hardly wait until the 9th!
As I've been waiting, I have been collecting Olympics-related party paraphernalia and books via Amazon and the local library. So excited to celebrate!
Psst! If you are looking for more Olympics fun, be sure to check out these resources:
And, of course, I can't forget the books! Here are some of the titles and resources we are excited to use: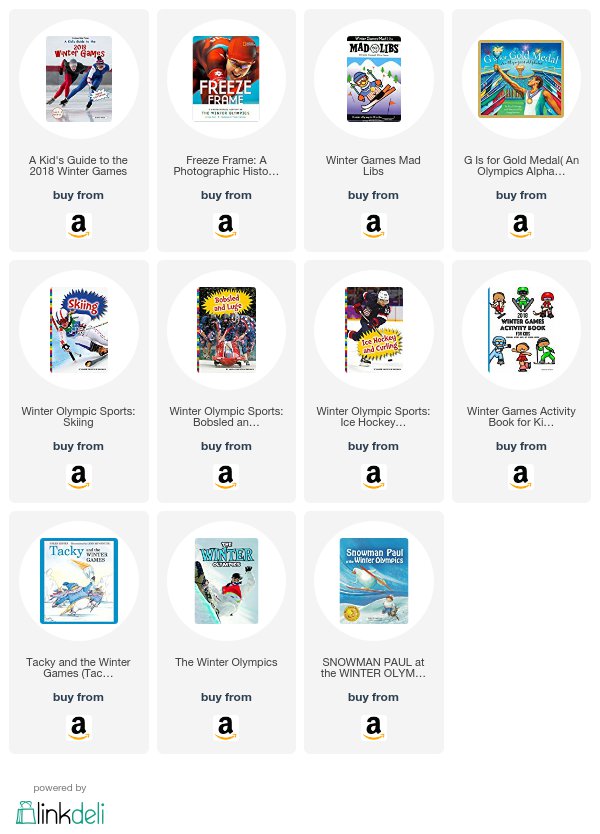 Would you like to learn more about the Brave Writer Lifestyle?
Here are some related articles:
Now, it's your turn. Tell me: Do you follow the Brave Writer Lifestyle, too? What will your month look like? Share here!
Cait is a school psychologist, mom to three amazing children, and an unexpected homeschooler. She loves nature, good books, board games, strong coffee, and dancing in her kitchen. Cait believes homeschooling *can* be almost all fun and games!
Cait co-hosts
The Homeschool Sisters Podcast
and is co-founder of
Raising Poppies
, a community for parents of gifted and twice-exceptional children. Cait is also founder of the
Family Book Club at My Little Poppies
, a fantastic community of book-loving parents and the
Gameschool Community at My Little Poppies
, a vibrant community of gameschoolers.
Cait is a contributing writer for Simple Homeschool. Her work has also appeared on The Huffington Post, The Mighty, Scary Mommy, GeekMom, and many others. You can find her on
Facebook
,
Pinterest
,
Twitter
,
Instagram
and
G+
.
Latest posts by Caitlin Fitzpatrick Curley (see all)